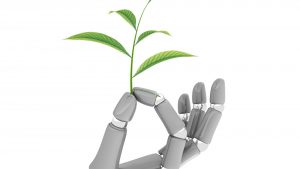 During a recent trip to the United States, I wanted to gain perspective from farmers about agricultural technology development in Silicon Valley. I wanted an honest opinion, and I believe that is exactly what I received.
While drinking a cup of coffee with a local farmer from Texas, I asked about his opinion regarding the big movement of agricultural startups in Silicon Valley.
"Frankly, son," said the farmer, "I don't give a damn."
I probed further. He explained there is an overwhelming number of ag startups looking to solve all their problems. They each have a fancy new gadget, complete with false promises and magical solutions that will save us time and money. The farmers said: " I don't buy it".
( read more)
Source: LinkeIn Article by Ed W. Siatti