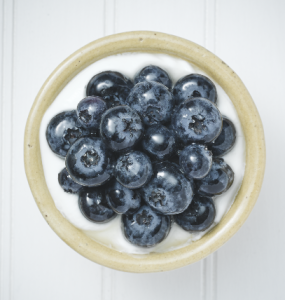 Little lifestyle changes are the key to healthy living in the long run. For some of us, that means curbing the late-night pizza habit or resisting the urge to fuel up on junk food during road trips – both of which are easier said than done when you're traveling, tired or strapped for time.
But, we have great news for you weary road warriors – thanks to innovators like Wawa, Sheetz, Tedeschi's  andSpinx, convenience stores with no healthy options are quickly becoming a thing of the past.
We recently caught up with Abbie Westra, editor in chief of Convenience Store Products magazine, to chat about changes in the C-store industry and the health-ification of grab 'n go dining.
USHBC: What are the most notable changes you've observed in the fresh grab 'n go sector over the past year?
AW: For a number of reasons, convenience stores are increasing their fresh fast food offerings: a) they aren't making money on cigarettes and gas like they used to; b) fresh fast food has great margins and c) it can be a competitive differentiator — a way to get people into the store and coming back.
But it isn't going to happen overnight. Offering fresh food items is a big investment for the retailer. Everyday food deliveries are expensive and logistically complex, so store operators have to weigh whether to create items in-house, partner with local suppliers or partner with broadline distributors.
Source: www.blueberrycouncil.org   (read more)